ON-DEMAND WEBINAR
Finance Reporting Webinar
Making better decisions in finance requires timely, accurate data, which is clearly presented as a single version of the truth.
Can you report on your structure exactly as you need it in real-time without manipulating lots of spreadsheets? Can you get actionable insights to make strategic decisions?
With purpose-built accounting software, you have access to real-time, accurate data which allows you to quickly spot growth opportunities and performance trends.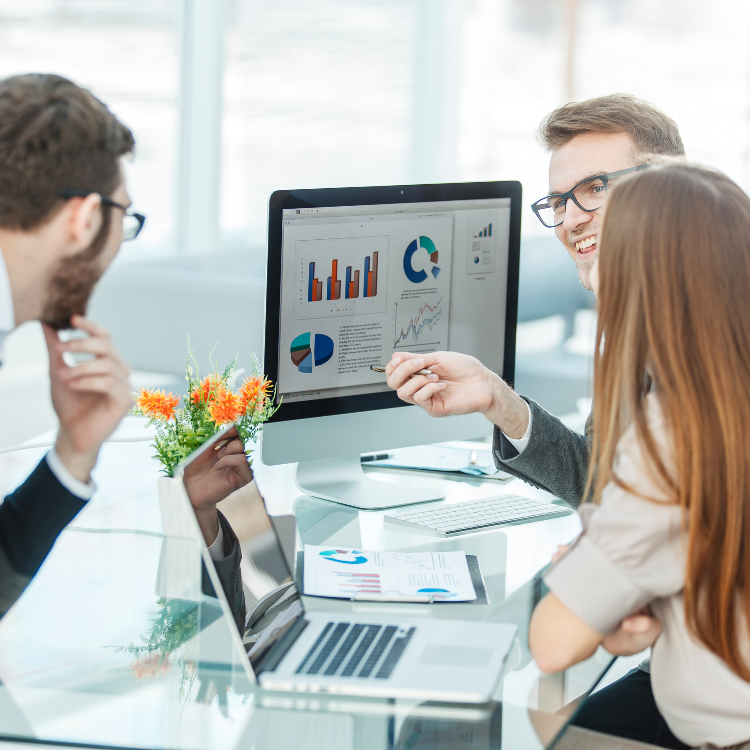 Get complete clarity from your finance data
Data dimensions are key to turning data into BI and give you the insights needed to remain competitive. Many finance systems offer only limited dimensions to report against, leaving knowledge gaps and missed opportunities to spot patterns and trends.
Watch the webinar to discover how iplicit empowers users to turn complex finance data into actionable insights by reporting against as many dimensions as needed.
In this short webinar, we will cover
Achieve multi-dimensional reporting in real time.

See reports tailored to your exact management information needs.

Visualise key data instantly with drill down detail.

Create custom dashboards with the KPIs that matter to you.
Plus, we'll show the key reports every CFO needs!
A recent customer who switched from Sage 200 to iplicit...
"We wanted to change to something where the reporting could be so much more customisable and flexible and easy to use. And we wanted better project reporting around our productions, to try and report on costs a bit better. At the point when you're spending most of the money, that's when you more need accurate, up-to-date financial reporting, which is what iplicit now gives us. Budget holders can see their expenditure live in the system."

Andrew Brownlie, Head of Finance, Edinburgh International Festival